MYCORRHIZA IN BLUEBERRIES – WHY IS IT NEEDED?
In autumn 2017, Ms. Agata from Żelichów near Walcz planted several thousand blueberries after their mycorrhization with our vaccine. This is what they looked like in April 2018: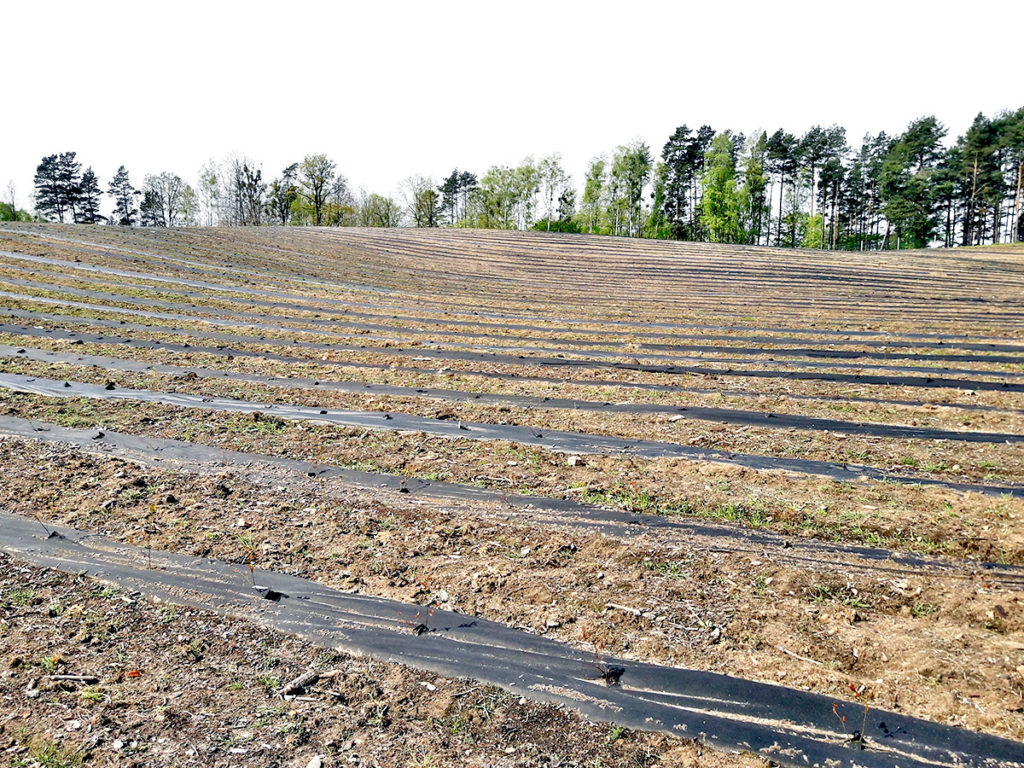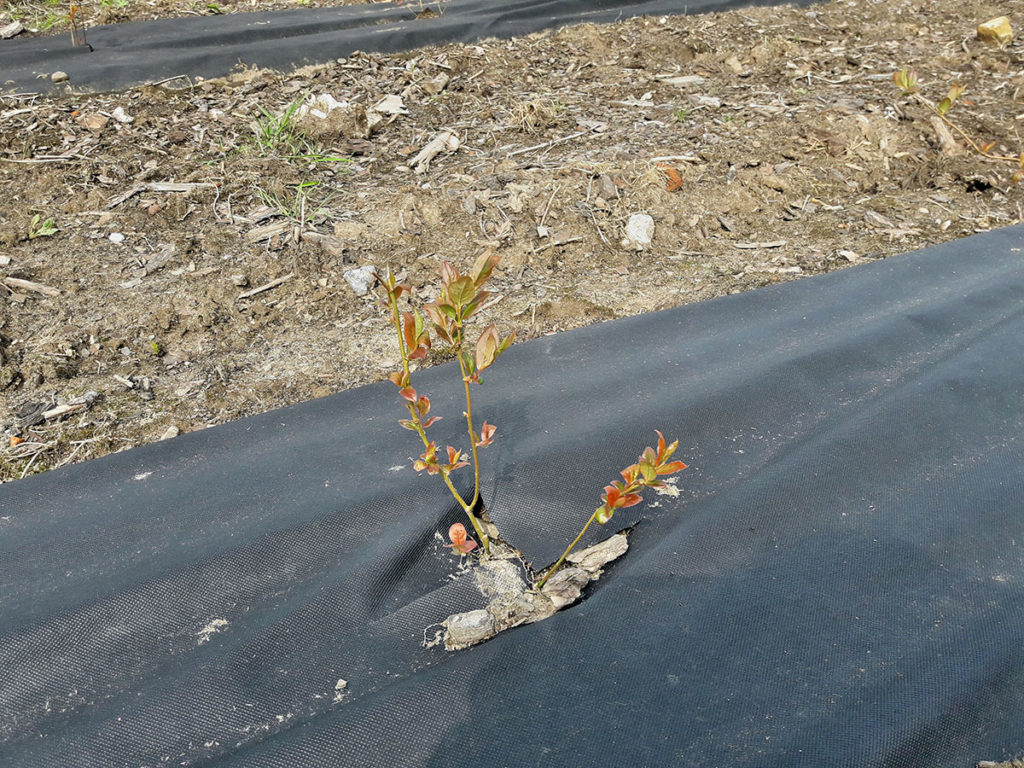 After several months, at the end of August, there were already prospects for a fruitful plantation
The following year, the shrubs grew beautifully, so that the fruit yield forecasts were very optimistic:
But a visit on 3 July 2020 showed that mycorrhization provides some very important effects for the grower:
Excellent rooting rate (almost no losses, only about 1%)
Strong growth and tillering
High resistance to diseases; plantations are not protected by pesticide chemicals
4. Early fruiting (about 0.7 kg per shrub on average) with excellent fruit taste, which results in a better sale. Thanks to this, the costs of mycorrhization have already paid off with excess.
And this is what the shrubs looked like at the beginning of July 2020:
And finally, a view of a new blackberry plantation, planted in the autumn of 2019, of course after mycorrhization:
If you would like to see for yourself, I can get in touch with Ms. Agata.