New experiment with mycorrhiza in Catalonia
Between 1st and 3rd of May our team (i.e. Jerzy Nieswadba and Andrzej Klasa) equipped with Mykoflor®  ecomycorrhizal inocula and injector went to Bovera village located in Catalonia (ca. 160 km from Barcelona).
We were working in plantation of olive trees and almond trees. Mycorrhization was performed in olive orchards of different age.
We trust that positive effects of mycorrhization will be seen soon and that it bring orders for full scale mycorrhization of olive orchards in Spain where production of olive oil is the most important branch of agriculture. There are more than 300 million of olive trees have been grown and here above 25% of the world production of olive oil is generated.
Production of almonds in Spain shows a distinct growing tendency and almonds produced in Catalonia are famous of their high quality.
We are sure that ectomycorrhizal inocula by Mykoflor® will appear to be invaluable mean for increasing or at least maintaining productivity of olives and almond with increase of their quality parameters and first of all reducing rates of mineral fertilizers, pesticides and water. High cost of irrigation in Catalonia seems to be the most important limiting factor of olive and almonds orchards.
We will publish information about results of our experiment which should be known in winter 2014/2015.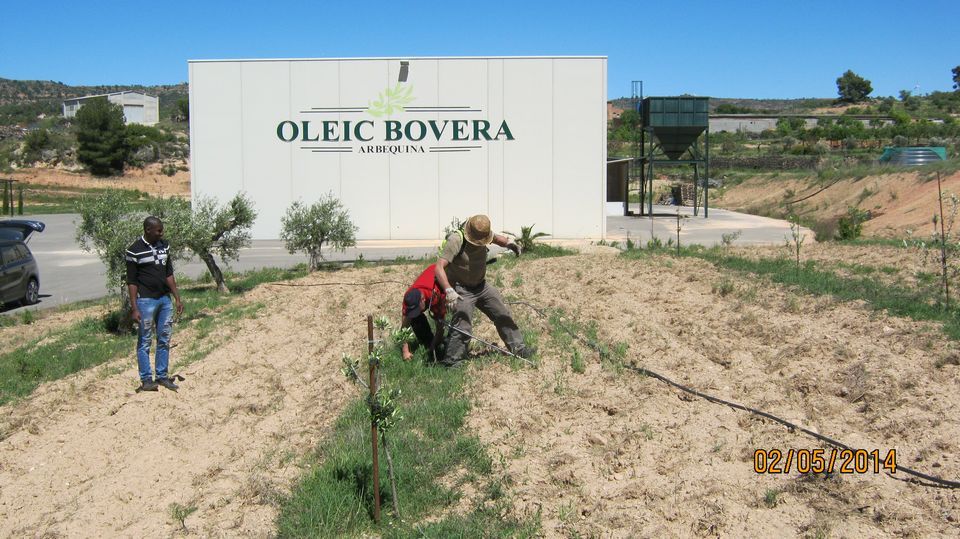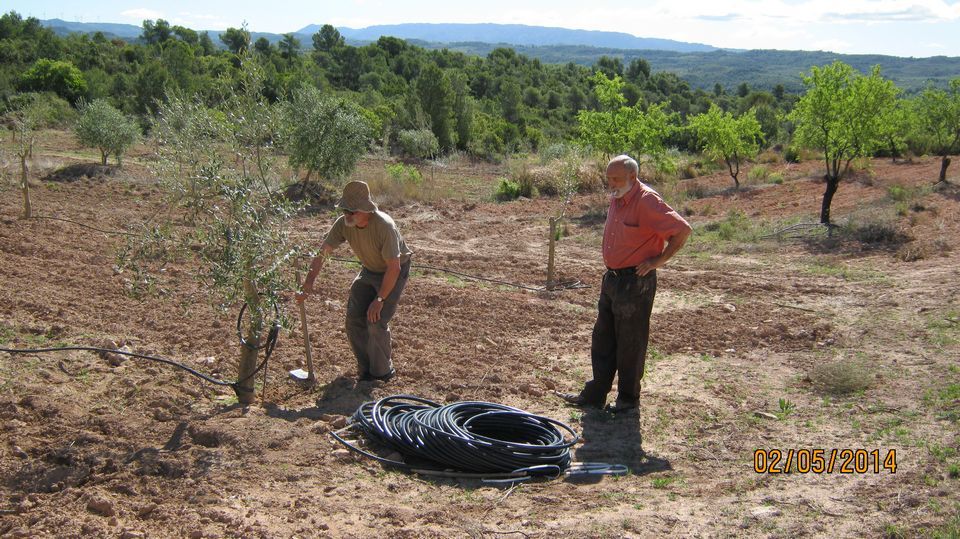 Old olive tree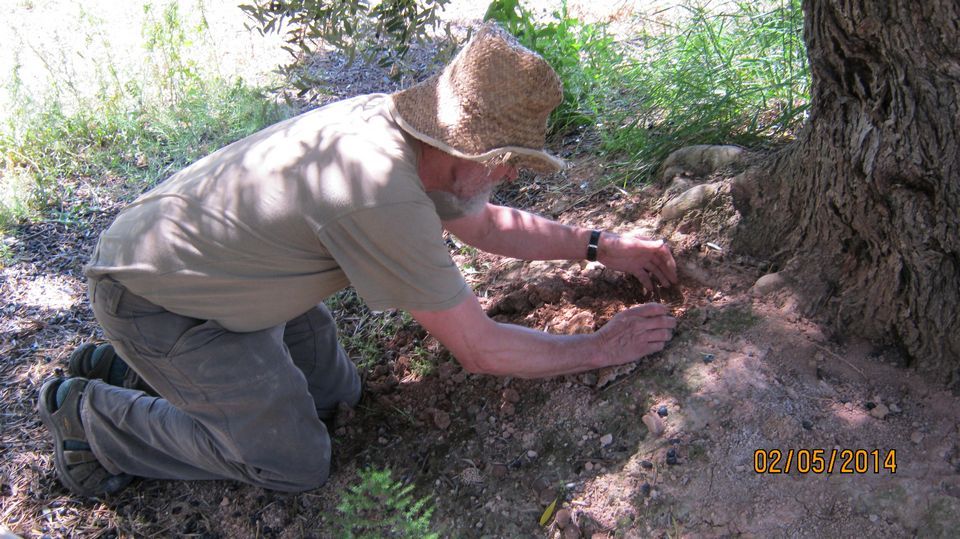 Charge of mycorrhizal roots